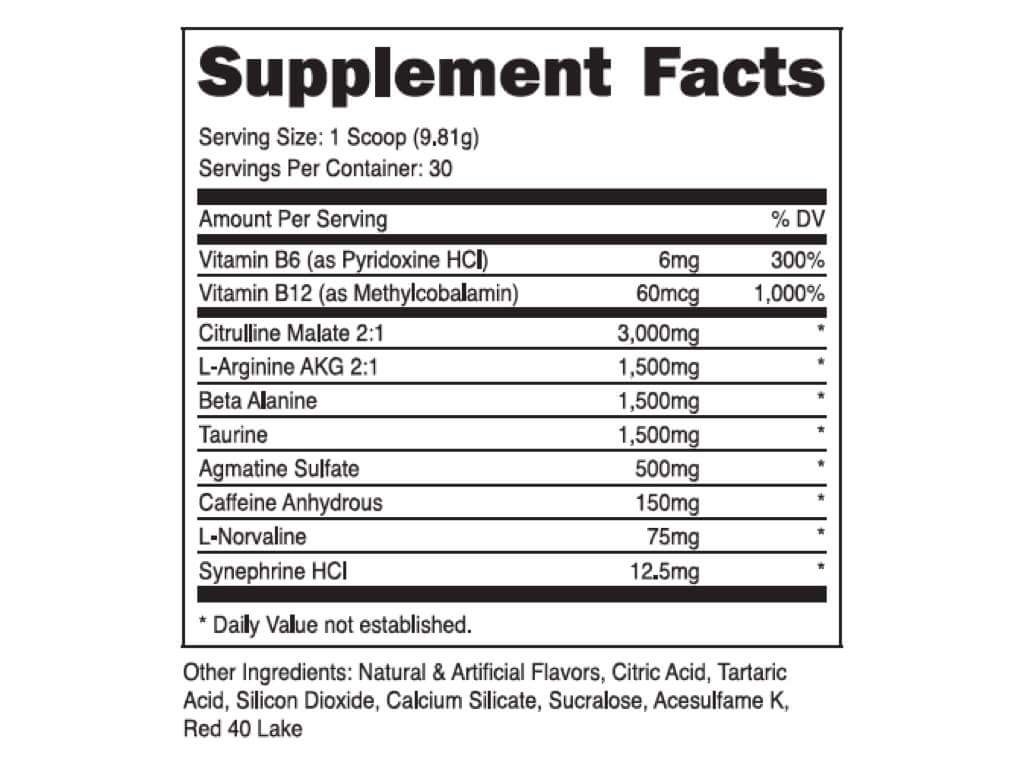 Deploy pre workout
option of two different flavors. Blue line raspberry or on point punch.
Total of 30 servings per container.
(FLAVOR: ON POINT PUNCH <TROPICAL PUNCH>)
This dynamic product delivers highly sourced ingredients that provide explosive, long lasting pumps without the crash. We've got your entire workout covered from beginning to end with our 3-step NO formulation and unique recovery blend included. Flanked by focus and energy you're sure to advance your goals with Deploy.
DEPLOY, PRE-WORKOUT WITH FAT BURNER
(FLAVOR: BLUE LINE BERRY)
This high end formula not only yields all the same powerful ingredients and benefits of its counterpart, it delivers fat shredding doses of raspberry keytones and chromium picolinate to increase your bodies natural metabolism and helps you burn fat for hours after your workout!
If you're looking to burn fat and lean up, while enjoying a great energy boost and a crazy pump, give this incredible product a try!